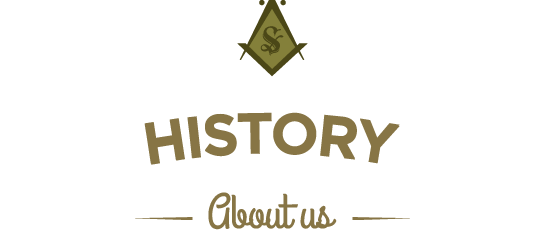 AT THE BEGINNING OF THE LAST CENTURY AN INTREPID YOUNG MAN SAILED AWAY IN A SEARCH THAT WOULD LEAD HIM TO THE FOUR CORNERS OF THE WORLD.
---
His name was henry stäbholz. He was born in Warsaw, Poland, and was a bachelor of economics, a gourmet food lover, a magician and an expert traveller.  He was a Renaissance man that loved life and its adventurers, different cultures with their idiosyncratic characteristics.
AS IN A LOG BOOK, HENRY WOULD WRITE DOWN RECIPE AFTER RECIPE IN A BOOK THAT HE KEPT UNDER A KEY.
---
He was convinced that every country, every culture had a soul that emanated in its arts, music and also cuisine.

HIS LOVE OF GOOD TASTES LED HIM FURTHER AND HE DECIDED TO UNITE HIS PASSION WITH HIS REMARKABLE ABILITY TO DO BUSINESS IN ORDER TO SHARE WITH THE WORLD WHAT EACH COUNTRY HAD TO OFFER.
---
HOWEVER, THE BEGINNING OF WORLD WAR II INTERRUPTED HIS SUCCESSFUL ENTERPRISE AND BY THE TIME THE CONFLICT WAS OVER HENRY HAD FALLEN SERIOUSLY ILL AND HIS BOOK WAS FORGOTTEN. HIS LEGACY WAS DISCOVERED BY HIS HEIRS WHO ON OPENING HIS PRECIOUS BOOK UNDERSTOOD THAT THEY WERE IN FRONT OF KNOWLEDGE THAT HAD TO BE DISCOVERED AND SHARED BY EVERYONE.
HE STARTED AN ENTERPRISE NAMED STÄBZ THAT LED HIM TO CONTACT THE BEST MANUFACTURERS OF EACH PLACE IN ORDER TO PRODUCE HIS SECRET RECIPES.
---
However, the beginning of World War II interrupted his successful enterprise and by the time the conflict was over Henry had fallen seriously ill  and his book was forgotten.  His legacy was discovered by his heirs who on opening his precious book understood that they were in front of knowledge that had to be discovered and shared by everyone.
TODAY, THE BRAND STÄBZ HAS COME BACK, BEARING HENRY'S PHILOSOPHY, CONNECTED WITH THE MOST MODERN MANUFACTURE TECHNIQUES PROPER TO EACH PLACE WHERE THE PRODUCT IS MADE. THE SECRET OF HIS RECIPES IS REBORN.
WE INVITE YOU TO DISCOVER IT…
---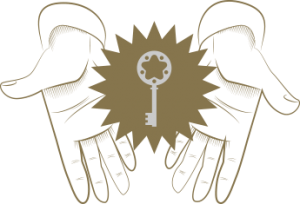 WE'VE GOT THE KEY.
WE'VE GOT THE KNOWLEDGE.
WE'VE GOT THE TASTE.
WE ARE STÄBZ.